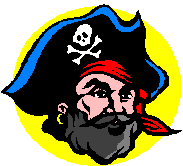 Welcome to the Proviso East High School 100 year celebration information website!!
This website is being utilized as a sister website to the main Friends of Proviso East website to provide extended content to our alumni.
Here you will find all of the information regarding the events that are either planned or being planned. If you don't see something that you are interested in, let us know! We want this to be a special time for all of our Alumni and to that end we invite your suggestions by using the Contacts link on the left panel of this page.
We have established a Yahoo! Group for our Alumni to chat with old friends and make new ones. Click here or use the link on the left panel of this page. If you would like to join the Group, use the Subscribe link near the bottom of the page or click here. You will need to have or establish a Yahoo! ID. For a complete explanation of the process, please click here to view a SlideShare presentation of the registration process. Of course if you have any trouble or problems, help is only a click away to our webmaster.
We will provide event updates here and also through the Yahoo! Alumni group described above. To receive timely email updates we suggest that you join the Yahoo! Alumni Group. If you just want the updates (sent as Special Notices), click here to send a request to the Group owner and then just sign up as an 'Email Only' member by checking the checkbox at the bottom of the 'Invitation To Join' email you will receive.
We especially invite you to submit any pictures that you would like to see displayed. We are truly soliciting any photo's that would show the school's first building on through to its present look. Pictures should be submitted in .jpg or .gif format to the webmaster with a brief description including your name and class year by using the Contacts link.
We also would like for you to keep us informed as to any Class activities so that we can post it here. We will establish a Class webpage just for you!
---

Copyright © 2009 PE100. All rights reserved.
Revised: 03/25/09